The Kansas Medical Society gave Milburn Stone honorary membership.
True.
(T/F) Milburn Stone appeared in old Sherlock Holmes films with Basil Rathbone and Nigel Bruce.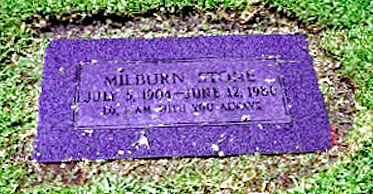 Milburn Stone was absent from the Gunsmoke set during the balance of a season due to a bout with colon cancer.
False...it was a heart attack

Milburn Stone and his wife Jane.