Thad was short for what?


(T/F) Thad's Dad was a sheriff at one time.


True

What was Thad's last name?


Greenwood... his full name was Clayton Thadeous Greenwood.



(T/F) Thad liked to wrestle Hogs.


False





Before Dodge, Thad's parents earned a living by

cutting hair.
running a store.
making candles.
farming.

Answer:... store. Both, however, were dead when he was in Dodge.




Thad came to Dodge from what state?

Why did Thad come to Dodge?


To find the man who killed his father
.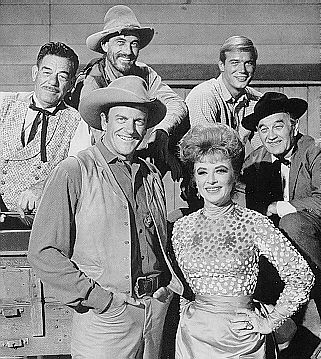 The Gunsmoke caste with Roger Ewing (upper right)





Thad appeared as a regular on Gunsmoke for only three years. Name one of them.